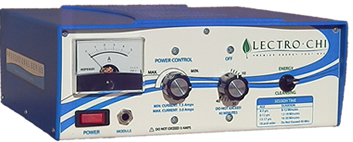 INTRODUCING the PRO PREMIER IONIC CLEANSE DETOX FOOTBATH UNIT
This is the unit that I recommend to patients so that they can do the detox foot baths at home. This is excellent for aiding the removal of toxins from your body. What this footbath machine does is to create an electrical charge in the water that draws the toxins out through the pores in the feet into the water. It also helps balance the positive and negative charges in the body which could cause, for instance, edema and a lack of energy just to name a few. Within just 10 sessions of the footbath I have seen energy increase, a change of color and a reduction of swelling. This obviously makes the patient feel much better. But more important, I have seen a reduction in allergies. This is due to taking the toxic load off the immune system therefore letting the immune system do what it is supposed to do. To see a footbath video demonstration click here.   To get more information on or to purchase this quality unit click here. It's Only $1995. How many foot baths would it take to pay for itself? at $40 each (our normal price per session.)
---
I.T. Roller    click on picture to be re-directed to purchase
This is the I.T roller that everyone is ordering to stretch the outer part of the legs. It's well worth stretching this area 3-4 times a week. This will help many people with their knee pain.
---
THE NEW STRETCH VIDEO THAT EVERYONE HAS BEEN ASKING ABOUT.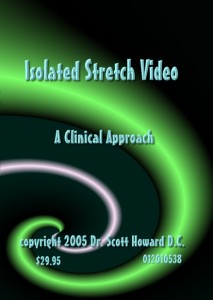 This home video is a MUST for anyone that needs personal muscle stretch instruction. The video shows step by step the techniques used to stretch nearly all body regions. This is a clinical approach which explains the stretches that are related to certain symptoms. Now this is by no means a substitute for doctor diagnosis and treatment of any ailment. This video is just an informative tool.
Body regions covered: Neck, Shoulder/Arm, Back, Pelvic and Lower Limb (Legs)
The video is available in DVD. WAS $29.95 – ">">NOW only $10.00
---
The Secrets of Vitamin Supplements Revealed!
An excellent 104 page book that explains in simple understandable terms the real truth about Nutrition Supplements.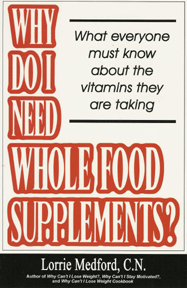 " This is the best book I have found that explains today's food nutritional content and human nutritional deficiencies that we all should be aware of."    – Dr. Scott Howard D.C., B.S.    Lubbock, Tx
"Lorrie Medford has done a masterful job with this book to not only help you understand the need for supplementation, but the do's and don'ts when it comes to purchasing and using supplements. You can't afford not to read and use this book. Your health depends on it, as well as your pocket book."                    -Dr. Joel R. Robbins, D.C., M.D., N.D.    Tulsa, OK
"Lorrie Medford's wonderful book will give YOU the information you need to make changes NOW. Lorrie gets right to the heart of the issue and explodes the myths that have been fostered on the American goals. If you are tired of being tired, if you are fed up with being overfed and undernourished, then Lorrie's straight-forward recommendations are exactly what you need. Read this book and give copies to all whose health is as important    to you as your own. You and they will be glad you did!"     -Dr. Michael D. Dobbins, D.C.    Alameda, Ca
ONLY $9.95
ORDER YOUR COPY OF MY NEWLY DISCOVERED BOOK ON NUTRITION AND WHOLE FOOD SUPPLEMENTS !!
---
HERE IS A TEA THAT WE HAVE RECENTLY STARTED SELLING. IT IS A DETOX TEA THAT WORKS BY PULLING TOXINS FROM THE BODY AS WELL AS STIMULATING COLON CONTRACTION TO ELIMINATE.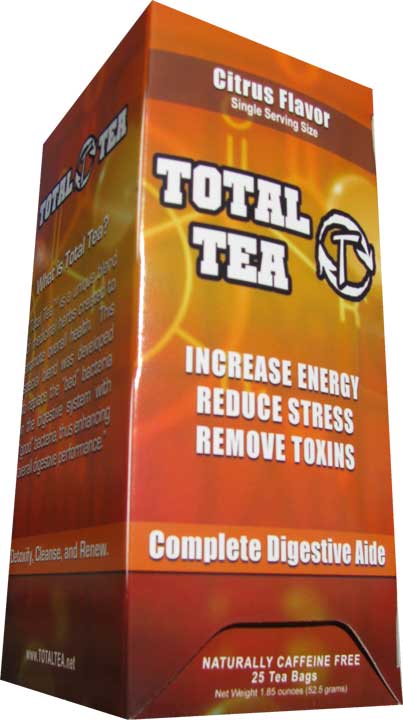 Optimum results are achieved by taking this tea every 4-5 days.
Each box has 25 tea bags.
ONLY $15
---

In addition to clinical nutrition, we have custom made orthotics from Footlevelers® that help support the feet, whether it be fallen arches, pronation of the ankles, heel spurs or a short leg. Orthotics change the foundation of the body and therefore it changes the biomechanical motion of nearly everything above the feet in most cases.
We also carry Orthotic Pillows which help reduce neck strain during sleeping by providing support to the curve of the neck while letting the head rest on a level plane.
We do sell supplements via mail order, but it is under strict guidelines due to the specificity of these supplements.
Supplements:
Most of the supplements that we provide are from Standard Process and Nutri-West. Be advised that these nutritional and herbal programs are not intended as a primary therapy for any disease, but rather to provide nutritional and herbal support for normal body physiology and repair.
If you are patients of Dr. Howard's and have taken certain Standard Process Products in the past and need to order more call us.