The Future of medicine today
Mesenchymal Stem Cell Therapy
Your body has the natural ability to heal itself with
stem cells and other growth factors.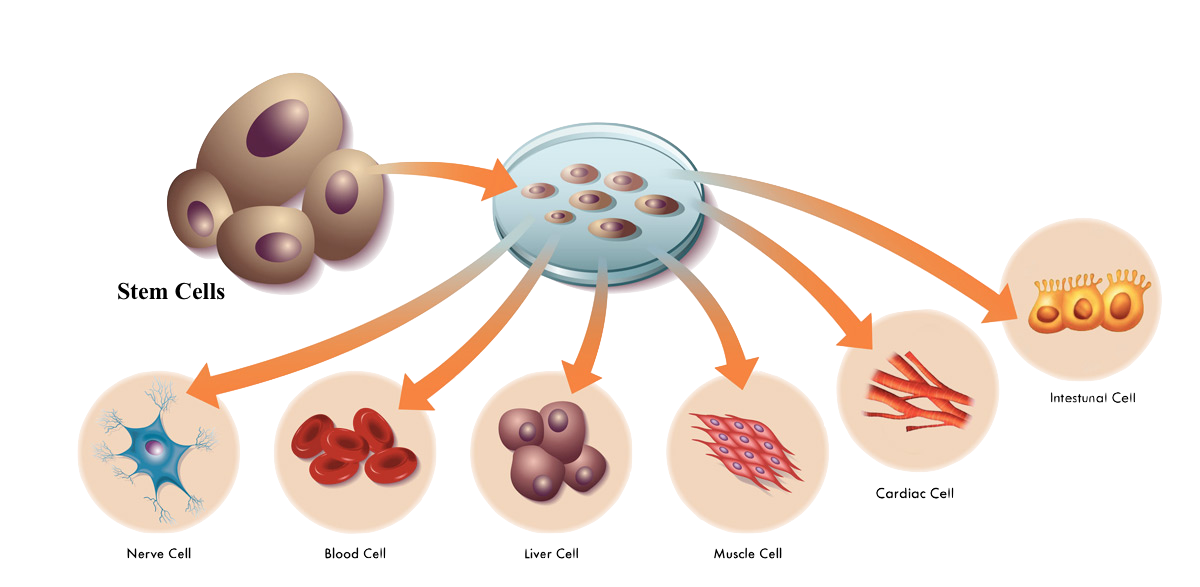 Get A Risk-Free Consultation!
As you get older, the amount of stem cells you have in your body are greatly reduced and are not as effective. With the advancements in science over the past 20 years, stem cells have emerged as a key element of regenerative medicine therapies.
Quality Mesenchymal Stem Cell
Our Regenerative Stem Cell injections are derived from an umbilical cord/placenta tissue product that captures all the greatest regenerative properties of this otherwise discarded tissue. Our brand of Stem Cell injectables uses a proprietary method of isolating growth factors, cells and stem cells giving our patients the best possible benefits from a regenerative medicine product. The stem cell product used in our clinic is produced in compliance with FDA CGMP (Current Good Manufacturing Practice) and GTP (Good Tissue Practices) standards, which assures quality and safety in this product
What is Stem Cell Therapy?
These fascinating microscopic miracles called stem cells are harvested from normal C-section babies' Amniotic membranes and Umbilical cord. Stem cells are microscopic miracles that signal the regeneration of new cells in your body in place of damaged or diseased cells. The results are being published by top scientists and researchers at Harvard, the Mayo Clinic, Stanford and more.
Now at Natural Health Chiropractic, regenerative therapy takes advantage
of your body's ability to repair itself naturally. The stem cells are injected into the area by one of our medical trained practitioners. These procedures are EFFECTIVE at repairing damage and reducing pain while improving your function.
Stem Cell therapy can help with most damaged and degenerative tissues in the body such as:
Arthritis in knees, hips, shoulders on so on…
Rheumatoid arthritis
Loss of cartilage
Frayed tendons and ligaments
It has also been shown to help:
Chronic lung issues
Heart muscle issues
Asthma
and in some cases, MS
*see references at the end of this page
Watch this video for more information.
Mesenchymal stem cells work in four main ways. They:
• Control inflammation
• Modulate the immune system
• Stimulate regeneration
• Reduce scarring
MSCs secrete a curtain of bioactive molecules, or trophic factors, that help to dampen inflammation where appropriate. At a site of injury, the cells release trophic factors that tell the immune system to stop overreacting to the injury, which is the immune system's natural response— to get to the site of injury and produce inflammatory molecules to help remove the damage.
Riordan, Neil H; Riordan, Neil H. Stem Cell Therapy: A Rising Tide: How Stem Cells Are Disrupting Medicine and Transforming Lives (Kindle Locations 892-899). Neil Riordan, PA, PhD. Kindle Edition.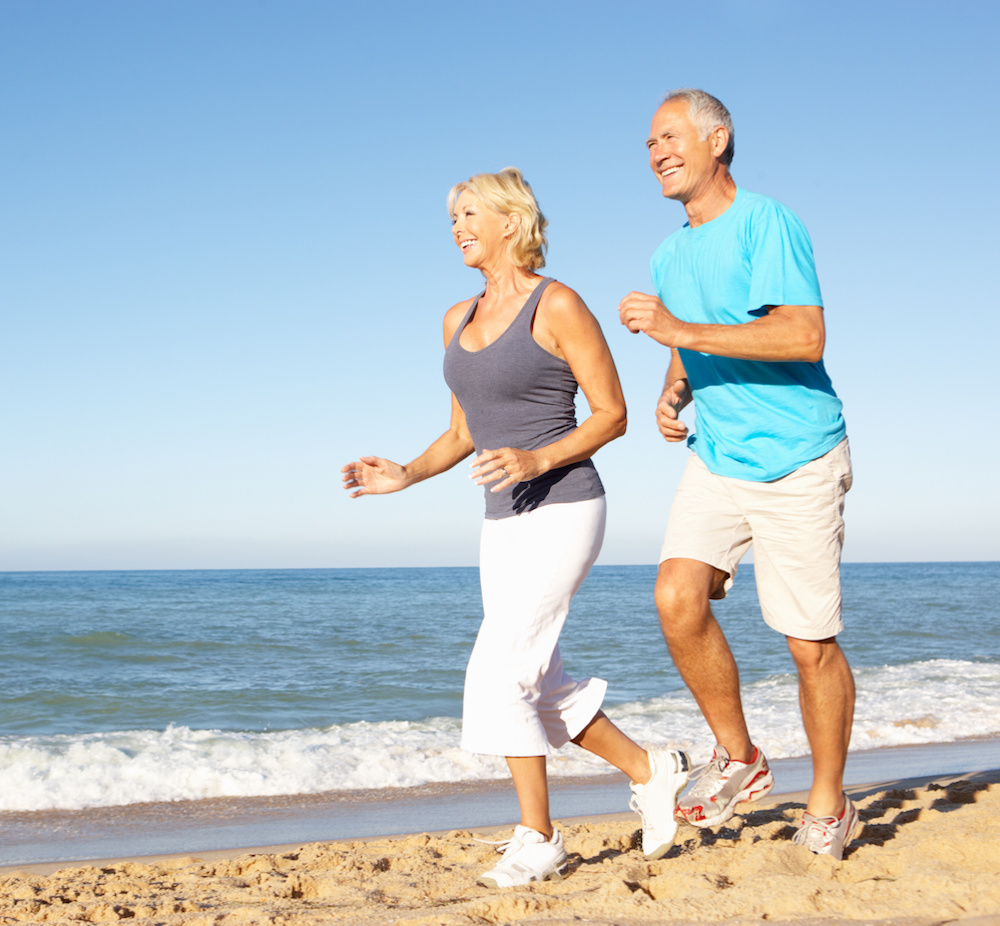 Are You Ready To Make A Real Change?
Stop using drugs that mask the pain and start the regenerative process by getting Mesenchymal Stem Cell therapy. There is no time like the present to start feeling better again and resume the activities you love to do.
Stem Cell References for your reading pleasure…
Comparison of Cryopreserved Amniotic Membrane and Umbilical Cord Tissue with Dehydrated Amniotic Membrane/chorion Tissue
Applications of Amniotic Membrane and Fluid in Stem Cell Biology and Regenerative Medicine
Therapeutic Applications:
Cryopreserved Amniotic Suspension for the Treatment of Knee Osteoarthritis.
Prospective, randomized, blinded, comparative study of injectable micronized dehydrated amniotic/chorionic membrane allograft for plantar fasciitis–a feasibility study.
Amniotic Membrane and Amniotic Cells: Potential Therapeutic Tools to Combat Tissue Inflammation and Fibrosis
Cryopreservation:
Cryopreserved amniotic membrane as transplant allograft: viability and post-transplant outcome.
Will the Amniotic Membrane and its Stem Cells Preserve their Capacity After Cryopreservation?
Immunology:
Soluble Factors of Amnion-derived Cells in Treatment of Inflammatory and Fibrotic Pathologies
Human Amnion-derived Stem Cells Have Immunosuppressive Properties on NK Cells and Monocytes
Amniotic Membrane-derived Stem Cells: Immunomodulatory Properties and Potential Clinical Application
Comparison of Angiogenic, Cytoprotective, and Immunosuppressive Properties of Human Amnion and Chorion-derived Mesenchymal Stem Cells
Miscellaneous:
Antibacterial Properties of Human Amnion and Chorion in Vitro
Potential Use of the Human Amniotic Membrane as a Scaffold in Human Articular Cartilage Repair
Chamberlain G, Fox J, Ashton B, Middleton J. Concise review: mesenchymal stem cells: their phenotype, differentiation capacity, immunological features, and potential for homing. Stem Cells. 2007;25( 11): 2739-2749.
Bachrach E, Perez AL, Choi YH, et al. Muscle engraftment of myogenic progenitor cells following intraarterial transplantation. Muscle Nerve. 2006;34( 1): 44-52.
Bailo M, Soncini M, Vertua E, et al. Engraftment potential of human amnion and chorion cells derived from term placenta. Transplantation. 2004;78( 10): 1439-1448.
Riordan, Neil H; Riordan, Neil H. Stem Cell Therapy: A Rising Tide: How Stem Cells Are Disrupting Medicine and Transforming Lives (Kindle Locations 4246-4252). Neil Riordan, PA, PhD. Kindle Edition.
Hernigou P, Flouzat Lachaniette CH, Delambre J, et al. Biologic augmentation of rotator cuff repair with mesenchymal stem cells during arthroscopy improves healing and prevents further tears: A case-controlled study. Int Orthop. 2014;38( 9): 1811– 1818. doi: 10.1007/ s00264-014-2391-1.
Emadedin M, Ghorbani Liastani M, Fazeli R, et al. Long-term follow-up of intra-articular injection of autologous mesenchymal stem cells in patients with knee, ankle, or hip osteoarthritis. Arch Iran Med. Jun 2015;18( 6): 336-344. doi: 012157/ AIM. 0010.
Bonab MM, Sahraian MA, Aghsaie A, et al. Autologous mesenchymal stem cell therapy in progressive multiple sclerosis: an open label study. Curr Stem Cell Res Ther. 2012;7( 6): 407-414.
Connick P, Kolappan M, Patani R, et al. The mesenchymal stem cells in multiple sclerosis (MSCIMS) trial protocol and baseline cohort characteristics: An open-label pre-test: Post-test study with blinded outcome assessments. Trials. 2011;12( 1).