Natural Health Chiropractic & Regenerative Medicine
4801 34th  Lubbock  •  806-791-0191
Regenerative Medicine Program
Get Rid of that joint pain and start living a more enjoyable life!
FREE Workshop
The Miracle Of Regenerative Medicine Explained!
Don't Miss Out!
Educational Videos
We have videos that demonstrate some of our services and techniques.
Welcome To
Natural Health Chiropractic
"Are you tired of spending time and money with other treatments and not achieving results? Are you getting discouraged that the pain may not go away? It's a real hassle isn't it? That's where I can help. Hello, I'm Dr. Scott Howard D.C. and I use many different intricate methods to get to the root of the problem unlike most doctors and therapists. There are many factors that determine health such as diet, stress, structure, lifestyle and emotions. I have spent 20 years learning how to address these multiple factors of health. I examine you as a patient on these multiple levels and give you options from which to choose. Call me today so we can get you to your true potential."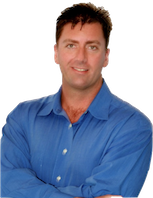 Additional Specialty Services That We Do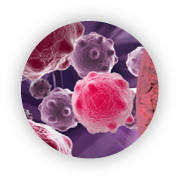 Cellular Detox
Are you having trouble losing that weight? Is your energy lower than what it used to be? Our Cellular Detox and Diet Management most likely will help you drop that weight.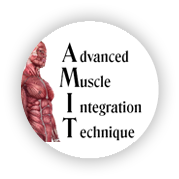 Improving Muscular Integrity
Are you having chronic pains that keep you from doing your daily activities? Those pains can be caused by joint instability from injured muscles. We restore those muscles.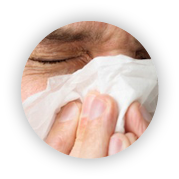 Food Sensitivity Elimination
Do you have congestion or rapid heart rate after eating your favorite food? That most likely is a food sensitivity. We help you get back to eating your favorite foods again.
See What Our Patients Have To Say!
I've been a patient of Dr. Howard's for about 15 years. He's helped me through two hip replacements and is now getting my back and pelvis working properly for the first time in my life. The muscle reactivation therapy has been as valuable as the adjustments. Very intuitive doctor. Don't hurt, see him today!
Lynn Simmons
13:13 18 Apr 17
I've been seeing Dr. Howard for about 10 years and have nothing but good experiences. He asks the right questions to determine exactly what treatment is needed and I always leave his office feeling great. I try to stay pretty active outside of work and Dr. Howard keeps me in alignment - which I am certain is one of the reasons I stay flexible and injury free.
Mark Loveland
14:09 18 Apr 17
Always friendly and available when needed. Adjustments are quick and easy and Dr. Howard offers many other options to optimize your health. I would recommend him highly.
Michelle Colon
12:32 17 May 17
Helped my daughter with her asthma issues. Doesn't need to use any of her medication anymore. I'd say that's pretty good!
Nyles Martin
22:24 06 Jun 17
Great Chiropractor! He is Knowledgeable about supplements and other alternative treatments. He is very professional & Im glad I found him!
Erin Michalk
22:44 27 Jun 17
Dr. Howard has helped my son with issues that stem from his scoliosis. Caleb couldn't activate his muscles properly to lift weights correctly, Dr. Howard released Caleb's muscles one by one and adjusted his back and hips so that Caleb is able to lift and train with weights. Also Caleb's gait has improved tremendously the help of Dr. Howard. I myself have been adjusted to help alleviate the tension in my neck. He is fantastic at explaining the techniques he is using and why he preforms them. I highly recommend Dr. Howard for any muscle and bone issues you may encounter!
Andrea Stapp
20:07 08 Aug 17
Are you ready to get rid of your pain or discomfort and start having a better life?
Call us to get scheduled at 806-791-0191 and then click on the "Online New Patient Form" to your right and fill out your information. (The form only works on a computer and not on mobile devices, sorry.)
Do You Have A Question?  CALL US at 806-791-0191 or

Online New Patient Form
What to Expect: I do an initial new patient exam so that I can assess what appropriate treatment needs to be done. If I see a major problem or you have a injury history I will do an Xray.
I use certain techniques for certain conditions depending on the patient. I use:
Applied Kinesiology
Clinical Nutrition
Allergy Sensitivity Elimination
Gonstead
SOT
A.M.I.T.
Drop Table
Posture Correction and others.
Monday        8-11am and 2:30-6pm
Tuesday        8-11am and 2:30-6pm
Wednesday  7:30-11:30am and 2:30-6pm
Thursday      8-11am and 2:30-6pm
Natural Health Chiropractic
Our Office

4801 34th
Lubbock, Texas 79410

806-791-0191
doc@naturalchiropractic.com